Cathedral of St.Joseph, San Jose / 2010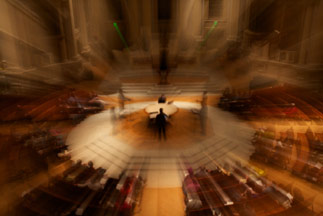 © photo Everett Tassevigen
Requiem for fossil fuels was performed on September 18th, 2010, at the Basilica of St. Joseph in San Jose, California — in the center of Silicon Valley — as part of the "Make Your Own World" 01SJ Biennal.
Martha Cluver (soprano), Hai-Ting Chinn (mezzo-soprano), Geoffrey Silver (tenor), and Mark Uhlemann (bass).
With support from the Austrian Cultural Forum NYC.
listen to the sanctus: